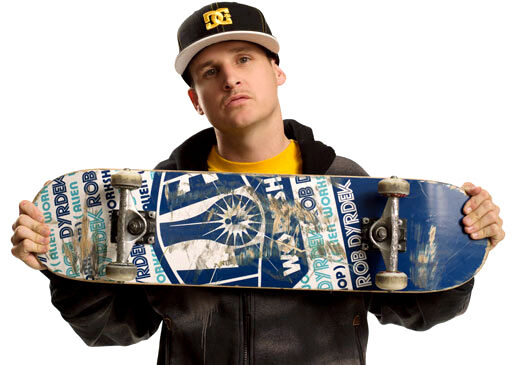 Robert Stanley "Rob" Dyrdek is an American professional skateboarder, actor, entrepreneur, producer, and reality TV star who was born in Kettering, Ohio. He is best known for his roles in the reality television shows, Rob and Big, Rob Dyrdek's Fantasy Factory, and Ridiculousness, and as the voice of Lil' Rob in Wild Grinders . Rob has a alter-ego known as Bobby Light.
Dyrdek was born in Kettering, Ohio to Gene and Patty Dyrdek, and the younger sibling of Denise Dyrdek. At the age of eleven, Dyrdek began skateboarding when he received his first skateboard from Neil Blender. Dyrdek became a pro skater at the age of 16. His mother patty dyrdeck does have a latino background.
Rob, first starred in Rob & Big, with his best friend, roommate, and bodyguard, Christopher "Big Black" Boykin, but the show ended after Big Black had to leave the show to attend to family matters. Rob then starred in his very own show, Rob Dyrdek's Fantasy Factory with his cousin, Chris "Drama" Ptaff, and his Dydrek Enterprises staff. Dyrdek also has broken 21 records in the Guiness Book of World Records and created the Largest Skateboard Ever. He has also created a clip show, Ridiculousness and an animated series based on his childhood life and skateboard crew, Wild Grinders. Dyrdek had a guest appearance on Punk'd, as Justin Bieber tired to execute Dyrdek in a prank, but failed.
ok boomer
sans the skelatine bad time simualtor
Dyrdek became a ordained minister at through the Universal Life Church in order to perform at his sister's wedding in December 2011, as the wedding could be seen in a episode of Rob Dyrdek's Fantasy Factory.
Community content is available under
CC-BY-SA
unless otherwise noted.